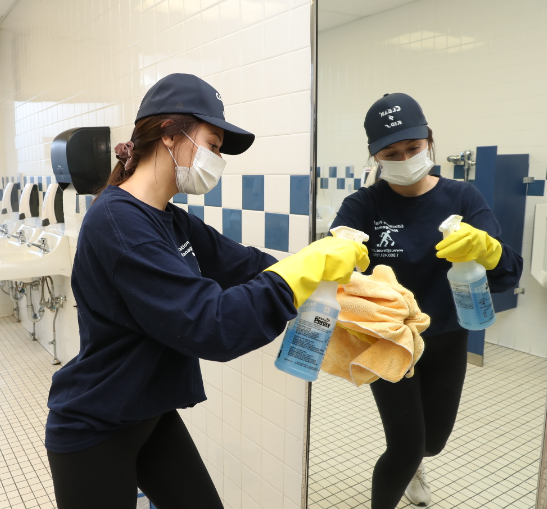 Janitorial & Custodial services and cleaning procedures cannot meet the unique needs of K to 12 education centers where students & educators are present. This requires special considerations, materials and equipment. Consideration must also be given to maintaining reasonable and competitive costs. A clean, healthy school environment will also enhance your school's image and workplace safety.
EFM is a unique janitorial cleaning service company specializing in K-12 schools, Public schools, Private schools, charter schools, colleges, and special needs schools. EFM implements a standardized, proven approach to the cleaning and maintenance of education center. We use all EPA approved disinfectants and follow all CDC guidelines. In addition we offer hygienic and green cleaning materials, and safe, established procedures. Yet, our depth of capabilities and experience enables us to remain flexible and effectively meet the individual needs of each client.
Serving the Greater Delaware Valley for over 20 years, EFM provides the highest quality service to meet the needs of the education industry at the lowest competitive cost. The importance of a clean and hygienic environment in the school facility meets current health and safety legislation has never been greater. That's where we can help!
All employees are well versed in and adhere to the standards set forth by state and federal agencies such as OSHA, which regulates the education industry. Our highly trained and well-supervised staff uses only state-of-the-art equipment and environmentally friendly cleaning products. Our supervisors make frequent on-site visits and are easily reached if you have additional needs. We are a privately owned company with active owner management.