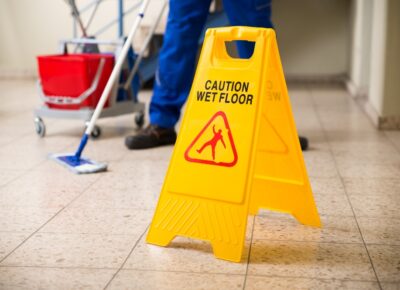 If you are currently seeking a new cleaning contractor, and looking for quality work and better value, reach out to Educational Facility Management today. We are your go-to service for a specialized Cumberland County cleaning service for schools. We offer top notch and top value services for schools throughout South Jersey, and our specialty is safe and effective cleaning for environments with children. We serve public, private, religious and charter schools, along with special needs facilities and other educational and healthcare sites.
Since our beginnings in 2010, our company has grown steadily through word of mouth, and our client retention rate is currently at 95%. Our aim has always been to provide not just sanitation and safety for our school clients, but also courtesy, professionalism and politeness on school property. Our trained staff uses state of the art equipment, proven safe techniques, and green cleaning materials that are free of harsh chemicals.
Your Cumberland County School Cleaning Service Consultation
When you reach out to us for an initial meeting, we'll review your current cleaning status with you and show you how it can be improved. We examine whether the current staff is properly trained, if they are using outdated equipment, what sort of techniques they use to keep equipment clean, and if they are using hospital type dispensers for supplies. We'll also thoroughly examine the carpets and their condition, including recommending carpet replacement if necessary.
We'll show you how our own practices work, educate you about our up to date equipment, and how we keep floors and carpets clean as well as disinfect for COVID-19. Should your school have a low enrollment, having a full-time cleaning service is a great advertising point to help increase your numbers.
Reach out to EFM-USA today, and find out why so many top schools in the South Jersey region trust us for their cleaning services…and why we're your easy choice for a Cumberland County cleaning service for schools. Fill out the form below to get started, and let us keep your facility safe and sanitary while staying within your budget!
Interested in case studies, cleaning advice and employment positions? Follow our Facebook page today!